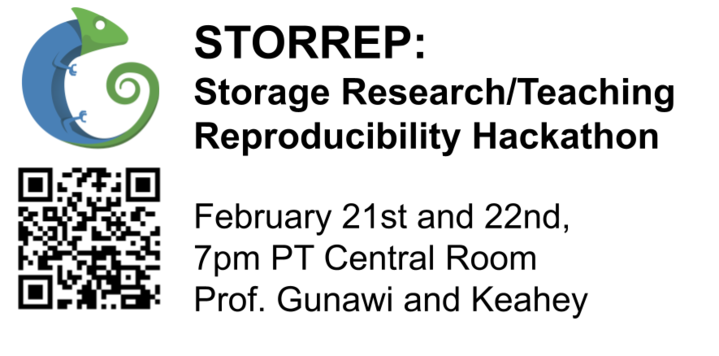 Chameleon will organize two BOFs on the topic of reproducibily at the USENIX FAST'23 conference. 
The BOFs will be held on Tuesday and Wednesday 02/21-22 to discuss how to best package storage experiments on Chameleon for reproducibility. We will present several experiments patterns that should help you package your own experiments as well as actual packaged experiments for reproducing. Chameleon staff will be around to answer questions and provide technical help in packaging and reproducing experiments. 
Details of the event are here: https://voices.uchicago.edu/repeto/2023/01/19/fast-2023-bird-of-feather-bof-session/
We hope to meet as many of you there as possible!
---